"Oyster" is a word you're going to want to become very familiar with when you live in London. Don't worry, I'm not talking those slimy abominations people insist on paying ridiculous amounts of money to suck down; I'm talking about Oyster cards, those fabulous bits of plastic which allow you not only to "tap in" and "tap out" like a pro, but also help you save oodles.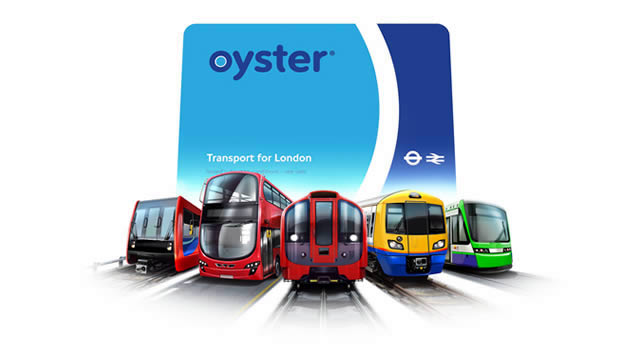 Oyster, baybee.
If you're able to apply for a Student Oyster card, do so promptly. It's something like a 30% savings off fares, which is epic. Plus you get a card with your picture on it as a souvenir! It's pretty sweet. If you plan to use public transit on a fairly regular basis, I further recommend a weekly or monthly pass. No matter which zone(s) the pass is for, it gives you free access to all the buses in London.
Zones? I hear you ask with panic in your voice. Yes, zones. They're important to know, since they'll determine how much you pay for transport. Most of central London is in zone 1, Queen Mary is in zone 2. Since I live just over the border in zone 4, I get a card for zones 2-3, which gets me a free bus ride to the nearest zone 3 station (which is only about five minutes away). This costs me half as much as a zones 1-4 card, which is nearly £130 even with my discount. Instead I pay £60 per month and get buses into central London or around my zone 4 neighborhood if necessary. Which zones you'll want is entirely dependent on how often you need/want to travel outside of zone 2. Considering how much sightseeing you'd better be doing, mister, I'd recommend a zones 1-2 card if you're living on campus.
Whew, ok, enough numbers for now. Next up, how to handle the Tube like a boss.